Our association strives to promote and develop watersports. Therefore, our centre offers accommodation exclusively associated with the practice of these activities
Our centre is also a permanent watersports base, dedicated to training, courses and competitions for national and international clubs.
All our instructors hold appropriate state qualifications.
Click here for specific conditions for the practice of water sports activities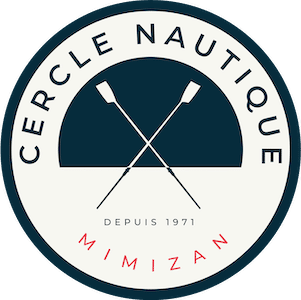 •

ACTIVITIES ON THE LAKE 

•
Etang d'Aureilhan (Mimizan lake)
Canoëing/Kayaking

Duration: 90 minutes
One of the most fun activities !
Easily accessible, the instructor sets up numerous challenges and games (relay, race, balance, etc)
The hour and a half will fly by and will end with the pyramid (exclusive to the « Cercle Nautique » ) Laughter guaranteed !
SAILING

Duration: 1hour
On different types of boat and according to your age, in a team or alone, get the wind in your sails on the waters of Mimizan Lake.
• Optimist : 6-11 years old
• Windsurfing and catamaran : 12 years old and up
Rowing

Duration: 90 minutes
A little-known activity, yet often seen at the Olympic Games !
We challenge you to learn how to « row » without getting wet ! You will be surprised at how much coordination and balance is involved.
For younger children, we use games and fun exercises, allowing them to progress in a safe environment.
Stand Up Paddle boarding 

 Duration: 1hour
Stand tall and let yourself glide across a calm and peaceful stretch of water. A unique experience on professional-grade equipment.
Our team of instructors offers many activities on these versatile boats that will guarantee laughter for even the youngest. The Paddle Game activity, run by our teams, is ideal for those in search of a competitive and friendly atmosphere.
LAKE CHALLENGE

Duration: 2hours
Water-based games (mostly in a canoe) involving reaching markers on foot, by bicycle or by canoe, equipped with a map and a compass.
Ideal for both team-building and gaining confident independence.
Recommended for young people, but just as fun for adults, in particular for business away-days.
•

ACTIVITIES AT THE OCEAN 

•
Bodyboarding/Surfing

Duration: 1hour
The most popular activity along the Landaise coast, that needs no introduction !
Come and discover surfing with our local partners
The offer of bodyboarding or surfing will depend on the weather conditions
Surf lifesaving

 Duration: 1hour
Live the dream and become your favourite « Baywatch » character !
Discover the dangers of the ocean (rip tides, currents, etc…) and how to counter them through swimming styles, first aid techniques and the use of professional lifeguard equipment (paddle board, buoys, flippers, etc…).
In partnership with the local association AMSS (Mimizan Rescue)
SPECIFIC CONDITIONS FOR WATERSPORTS ACTIVITIES

The practice of watersports activities is subject to providing a document proving you have passed a swimming aptitude test (as named in Article 3 of the Order of April 25, 2012.)
• The group leader is required to certify to the centre that all minors have passed this test. If he/she is not in possession of these documents, the Cercle Nautique will not be able to provide the watersports activity.
• For activities at the lake, for health and safety reasons, participants are required to wear a T-shirt under the life jacket as well as closed shoes.
• We remind you that the sports instructor does not take responsibility for the group management. The presence of a group leader, in addition to the instructor, is therefore essential.


CENTRE LAC & OCEAN
Allée du Raz
7 route de Carquebin
40200 MIMIZAN

Du lundi au vendredi
9h-12h 14h-17h30